So after reading Shadow land series, I actually felt in awe with one of my favorite super hero Daredevil. His conflicts and his morals are his part of his catholic life. I feel people hated this for no reason, I think many of you should give this a second chance. So let's not waste time as I give you few reasons, why you should read Shadow land
What is Shadowland?
Shadowland is a 2010 Marvel Comic Book Event which lasted for four months which centers around and stars Daredevil and other "street-level" heroes in the Marvel Universe.
1. Isolation
In this series, Daredevil takes over the Hand and avoiding contact with this fellow super hero friends and even getting himself fired from Nelson & Murdock Law Firm.
2. Hand's Purpose
Even after getting warning from his friends that Hand Ninjas can corrupt even the most noble persons as well -especially from those where they're magical mind-controlling ninjas and all. Daredevil's mission in taking over has been to lead them away from the whole assassination for hire bit.
3.Dark Reign
If you have read this comic, then you should know that Former Green Goblin Norman Osborn started a new organisation known as H.A.M.M.E.R under which he appointed Hawkeye's skill alike named as Bullseye (famous villain of Daredevil and Elektra) . Just like every crime lord Norman Osborn decided to kill two birds with one stone or rather in simple way to say explosion by sending Bullseye to kill Daredevil.
Bullseye rigged the building with explosives and lured Daredevil there for a fight, and while Daredevil survived, he now has to live with the fact that 107 people were killed by a man that he allowed to live, for no other reason than to mess with him.
This was the point where Daredevil mission with the hand and taking over Hell's Kitchen for himself.
Once he became he returned the favor to Bullseye in his own way which he never expected.
4. Used Building for Temple
The Hand has acquired the site of the apartment building Bullseye blew up, land is now building Shadowland, a new headquarters for their New York operations. Solicitations have referred to it as a "temple," but it's safe to assume that it's also going to contain a dungeon to hold the prisoners that Daredevil took during his war on H.A.M.M.E.R
4. Army of Ninjas
He once tried to take over Hell's Kitchen by himself but in this series, he has his own army now which helps him out.
5. Hand's Own Plans
Poor Man Without Fear has no idea that trusting a villain group is not that easy and never should be done without a proper check. They have their own plan for shadowland which poor DD is not even aware of. Including her friend White Tiger and Black Trantula(Not his friend)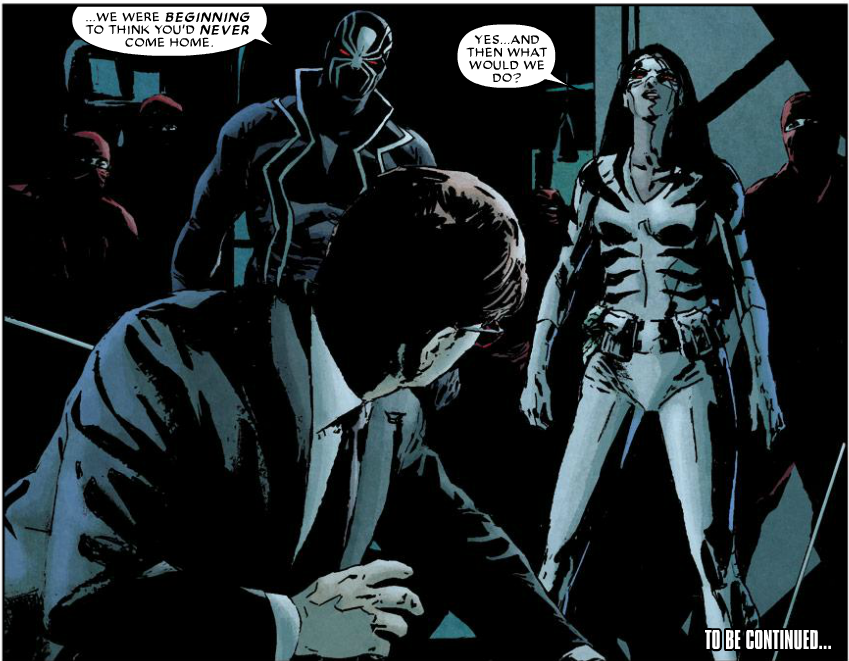 6. Fight Between to Save Daredevil
What happens when you get enough power to rule an area? You became insane crime lord who kills for small reason, you must ask why is he being the Punisher? The Answer is some one has taken over. Keep scrolling below who has taken him. And it is up to his friends who will save him before it is too late.
His Powers and Insanity gone way too much, he called himself
Yeah, that. He called himself the Beast. So yeah that is much I can give rest you have to read, it is really an underrated series.
It is not just a cosmic warlord or anything.It is the battle for the soul of a hero begins! Pushed beyond his limits. Spider-Man, Luke Cage, Iron Fist, Punisher and other street heroes join forces to stop a war that is breaking out throughout New York, with Daredevil at the center. This event will change the streets of New York City–and the heroes that protect it–forever.
Let me know in the comments section, what do you feel about it?